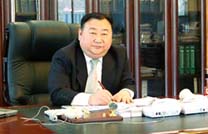 Ladies and gentleman:
Sihai Industrial Group of Science and Technology is founded in 1984. It makes great progress and development on the basis of technology innovation and new items and all levels of people's hard work for twenty years. It becomes a great nongovernmental enterprise group with 8 subsidiary companies from a workshop of an annual production capacity of less than 200, 000 yuan. It has a total asset of 1.1 billion yuan, covering area of 160,000 m2 and 608 staffs and workers. It has an annual production capacity of 5,000 ton of plastics knitting, 200,000 ton of malt and 200,000 ton of beer. As one of the largest modern malt and beer in the country, it is conferred provincial Civilized Unit, Top Ten of Industry, Credit Unit, Unit of AAA Trustworthiness, Top Hundred of Private Business in Hebei Province and one of 5 backbone enterprises to be developed in advance in Chengde City. Sihai trade is famous trade in Hebei province and the beer and malt of Sihai trade was approved the High Quality Product of Hebei Province.
Sihai Industrial Group of Science and Technology possesses the international one-up tower malt product line. Sihai malt has the specialty of good appearance and heavy aroma at the leading level and this is the basic need of producing high level of beer. Sihai beer is the first selection of people because it has the advantage of transparent and bright beer liquid, snow white and morbidezza foam, stable, pure taste and pop aroma smell.
A time will come for me to ride the wind and cleave the waves, I'll set my cloud-white sail and cross the sea which waves.Sihai people insist on the faith of "behave genuinely, work heartily and trade emotionally", according to the strategy of "producing malt and beer stronger and quickly and the farm becomes bigger", and aims at agriculture industrialization and stresses the stock company and item construction in order to a whole industrial chain of barley planting, malt processing, beer brewing, fodder production and life-form exploiture. By 2010 it will develop into an agriculture industrialization leading enterprise of annual income from sales of 2 billion yuan, tax of 3 hundred million and profit of 2 hundred million. It will be a leading enterprise in the world with specialized production, intensive operation, development in scale and international management and make contributions to the national economy.
Sihai Industrial Group of Science and Technology welcomes every client of all over the world. It wishes to cooperate with everyone, go forward hand in hand, work hard and make great progress.